Tell us your story
A new temporary timetable has been introduced for Southern Rail services following a period of serious disruption.
Transport Focus will monitor the situation through published performance statistics, but we also want to give industry and Government the human side of the problem. We want your stories and travel diaries, to share how even a few minutes of delay can impact your life. We are looking at Southern passengers, and those on the wider Thameslink route.
Travel diary app
We have launched a travel diary app to make it easy for you to share  your experiences of using Govia Thameslink Rail services during the current disruption caused by the temporary Southern Rail timetable.
Click here to read more and find out how to take part.
We'll update the website regularly, and use your stories to feed back weekly updates to Govia Thameslink Railway (the parent company of Southern). Click here to go to the Southern website and claim Delay Repay.
Tomorrow is the start of a three-day strike on Southern. We advise all passengers to check before travelling. We've also kept up the pressure on the operator to make sure passengers are kept informed.
Let us know via the app or Twitter (#passengervoice) how you get on.
Travel tales
From the app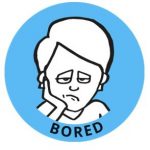 "Delays."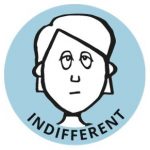 "Good journey with a seat although train was late. The train I should have got went straight through the station without stopping and there was no announcement to explain this. Thankfully another train followed a few minutes."
"Doors a bit kooky and usual Redhill moment of whether or not it has staff to go to Earlswood. yay made it though."
"No trains at all all weekend."
"Normal journey."
"Arrived a few minutes late this morning, otherwise uneventful."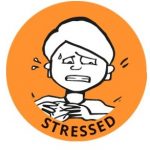 "Arrived at Victoria earlier than expected but final journey delayed due to late arrival of connection."
To read updates from previous days, click here.
Govia Thameslink Railway has introduced a temporary timetable on its Southern and Gatwick Express routes to give passengers more certainty and to help them plan their journeys.
The latest timetables, reference map, FAQs and travel advice are available at: www.southernrailway.com/revisedtimetable.
Passengers are understandably frustrated to hear that the solution to an unreliable service is to cut that service. While this drastic step could well bring the reliability that people need, there will be those who lose out as a result.
Transport Focus is monitoring how well the new timetable works, how well passengers are being kept informed about the changes, and we are asking passengers to let us know directly how they have been impacted on Twitter using the #passengervoice hashtag.
Transport Focus has called for immediate action on discounted tickets and increased compensation for passengers facing daily inconvenience.
We want to see:
• a one-off gesture to recognise the extreme problems faced up to now, such as a lump sum of compensation
• improved compensation from now on; preferably this would mean the immediate implementation of the Government's welcome commitment to lower the Delay Repay threshold to 15 minutes
• a fares freeze for season ticket renewals.
Ultimately, of course, talks must continue between the industry and the union to resolve the situation and get services back to normal.